Discover more from Literary Level Up
Craft intensive instruction for writers honing their craft
On Constructing Credibility
The real moral to this story is that I'm always right
(Heads up, in case you're filtering, this post is going to touch on current events, but is not about those current events. No numbers, statistics, or real people who don't live with me make an appearance.)
Today, news broke that Illinois, Michigan, Ohio, Wisconsin, Minnesota, Indiana and Kentucky are joining together to form a regional plan for easing current shutdowns.  When I saw that, I forwarded the headline to my roommate, who has heard rather a lot from me about what a regional coalition would look like. Her immediate response was, "How did you know Iowa would get left out?"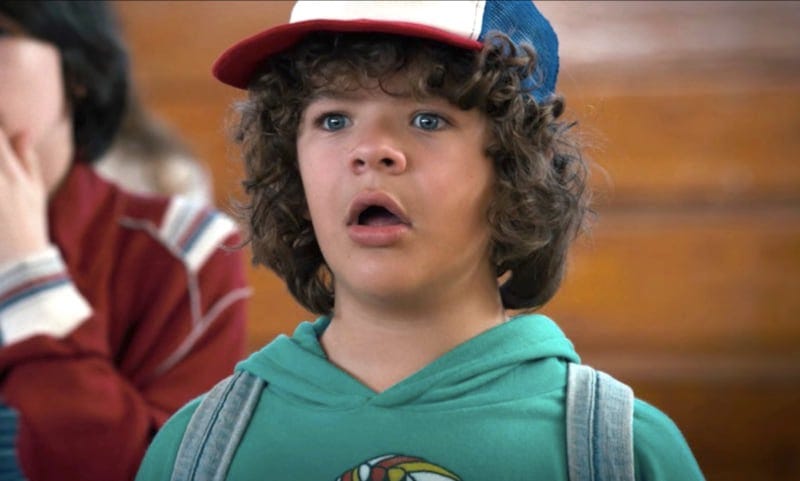 The real answer is that I didn't know. I follow politics very closely in general (meaning federal, mostly), have intimate legacy knowledge for relatively recent Wisconsin politics, and have been making a deep study of Illinois, Cook county, and Chicago over the last few years.  So when I started roughing out how a regional compact might look (as worldbuilding for a project I started last fall, actually…) I was starting from a relatively well informed position. 
What you'll note in that paragraph is that there's no mention of Iowa. I did, in fact, tell my roommate about a week ago that I wouldn't be surprised if Iowa didn't wind up in a multi-state pact, but if we're being really honest, I was basing that speculation on basically nothing. My list of states that would definitely be involved was Illinois, Wisconsin, Indiana, and Michigan, with Minnesota and Ohio as likely to be involved, too. You'll note that Kentucky, which is involved in the pact, wasn't on that list. If pressed, I probably would have added Kansas before Kentucky, for reasons about as flimsy as the ones that had me leaving Iowa out entirely.
I'm sharing this because here's what the future narrative around this event is going to sound like.  "So, I was working on this portal fantasy project, right? And one of the big things is going to be transportal trade and politics opening up with Chicago as the focal point, and how that warps everything, so by the time the real world was breaking things out by regional affiliation, I'd already roughed out a lot of likely scenarios. And get this! My world building was so good, I totally called Iowa getting left out."
This is true, in a way. 
And for anybody who ever chooses to doubt the veracity of the narrative, I can trot out my roommate who will attest that, yes, I did in fact predict an absence of Iowa. But that story is also a total construct.  I didn't leave Iowa out of my world building because I had deep insight into the regional interstate political situation. I left it out because it doesn't have any major cities. (Major cities.  It mattered for the worldbuilding. I did not just neg every city in Iowa.)  I'm also not exactly going to say, "Now that it's there, I can kinda see how Kentucky appeared, but I definitely didn't call that one ahead of time."
We do this all the time, with nearly every story we tell about ourselves.  We cherry pick the details that make the narrative coherent and compelling, and we leave out the ones that undermine it.  More, we know we do this. It's not possible to convey every conceivable detail effectively and efficiently when telling a story, so of course we have to pick and choose, and of course we do that in a way that supports the story we're trying to tell.  In the anecdotes we share, it's natural and easy.
Less so in our fiction.
I shared this particular story, not to thwart my future ability to demonstrate my world building prowess, but because it breaks down so nicely into a clear object lesson in how to deliberately build credibility when constructing a narrative.  Specifically, it features these elements:
Plausible Grounds for Expertise/Knowledge
If I pointed at a spot in the sky and said "We'll find a planet with alien life on it there," it's possible, if unlikely, that this could turn out to be true. Here's the thing: even if it did, absolutely nobody is going to turn around and ask me to do it again.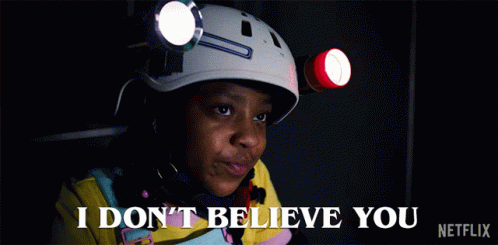 I'm not an astronomer, even as a hobbyist.  There is no reason I would know where we might find a planet, let alone one with life on it. This would obviously be a coincidence, of the broken clock variety, and while stories where I try to leverage that as a sign that I have insight could work, they're going to have to hinge on how I am absolutely not going to pull off a similar feat again because it was a total accident the first time. (Or possibly they could argue I have a supernatural knack for such accidents, but that's also a story heavily constrained by the credibility of the narrative.)
Explanation for Why I Was Engaging with the Subject in the First Place
Even if you don't know about my personal history of political involvement, the, "I just happened to be doing relevant world building relatively recently," angle explains why I was even talking about something like this. 
Without that, an audience is inclined to smell a setup.  Yeah, sure, of course I just happened to be sitting around speculating about regional affiliations. Totally. Cuz that's normal. 
No, that would not fly.
External Verification of the Narrative
External witnesses always lend more credibility to stories. In this case, my roommate is very fond of her own narrative wherein I am not the paragon of all insight and always right about everything. While this is an unfortunate character flaw on her part, it does make it extra credible when she endorses a detail in a story I tell. (She's upsettingly reluctant to wholesale endorse the story. Fiend.)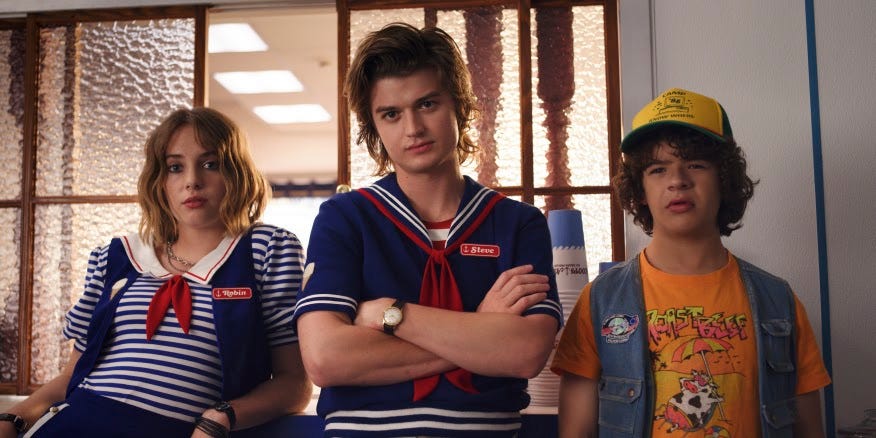 Even in a fictional narrative, having another character or external factor verify or validate an assertion helps make it credible.  Sherlocks Holmes is much harder to believe as a super genius detective without Watson standing right there going, "Woah, Sherlock!"
Humanizing Absence of Perfection
This one varies a bit, but often having some flaw present makes the overall assertion more plausible. I correctly predicted Iowa being left out, because I am brilliant and insightful. I missed Kentucky being included because I'm human, and this story is true. Now you believe me, can be awed by me, and aren't dead certain I'm insufferable. (Probably.)  To go back to the Sherlock Holmes reference, there's a reason Irene Adler looms so large in the canon even though she only appears in one story, and it's that this was a time when Sherlock loses. He doesn't get it 100% of the time, and even when he does wind up getting it, he doesn't always get it right at first. This, too, is critical to making the narrative as a whole credible. 
What are other elements that make things feel credible or plausible to you in everyday life? How can you translate those elements to your fiction?